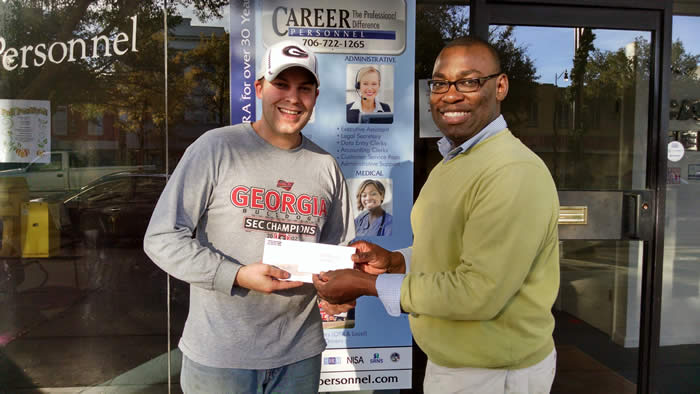 Career Personnel recently gave gift certificates to the employees for a job well done.
Do you want to know about more great news from Career Personnel? Click here to subscribe to our newsletter to hear great stories about our work in the community, employment tips and more!
Career Personnal Staff Team Building
The Career Personnal office staffed visited the Beyond Van Gough Immersive experience in Augusta Ga as a team building activity.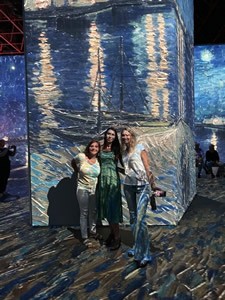 Pictured L to R Lara, Heather and Jessica June 9, 2022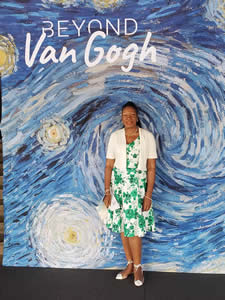 Pictured Yahudiah June 9, 2022
The team enjoyed an evening immersed in history and the lifestory of famous artist, Van Gough. This state of the art display is amazing.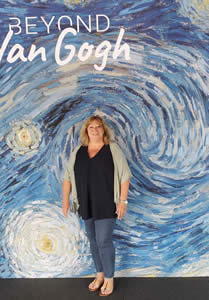 Pictured Carolyn Durham, Staffing Coordinator, June 9, 2022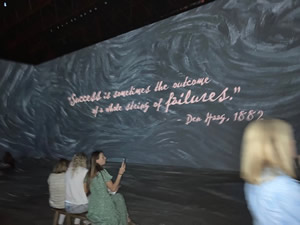 Career Personnel Staff enjoying the immersive experience.
Career Personnel in the news!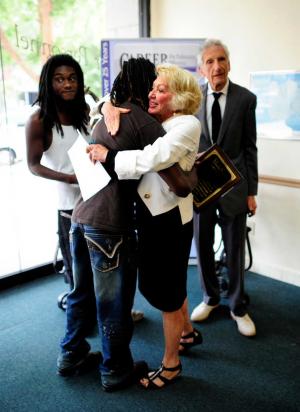 Photo credit: Michaeal Holahan
Two men who saved a 4-year-old from a burning building were honored by a local business Wednesday for their heroic acts.
Louise Aronow, the founder and president of Career Personnel, shared a Jewish proverb with the two men before handing them checks and plaques: A person who has saved a life has saved an entire universe.
"You young men are heroes not only in the community, but I know you've made your family very happy," she said.
Ron Aronow, the vice president of Career Personnel, said the Broad Street business decided to honor the men after seeing an article on their heroic acts in The Augusta Chronicle.
He said it's important for them to feel the support of the community.
Ross was awarded $500 and Jenkins $250. Career Personnel is also working with both men to find employment.
To read the complete story: http://chronicle.augusta.com/news/metro/2012-08-15/two-men-honored-heroes-saving-girl-burning-house
Career Personnel has been a staple in the downtown Augusta business community!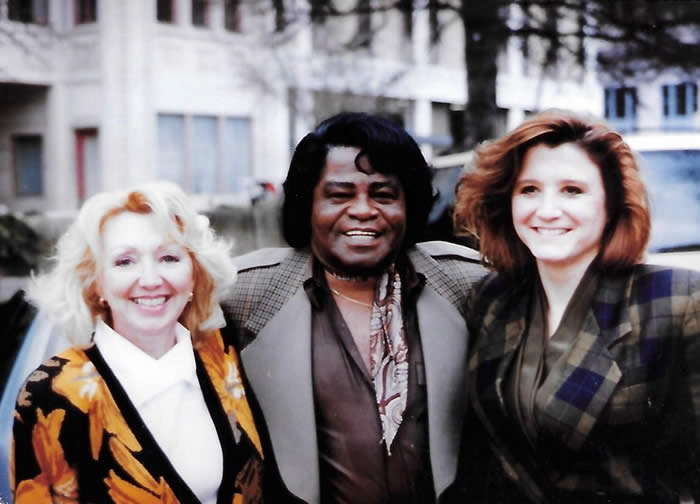 (left to right)Louise Aronow, The Godfather, and Kim Ward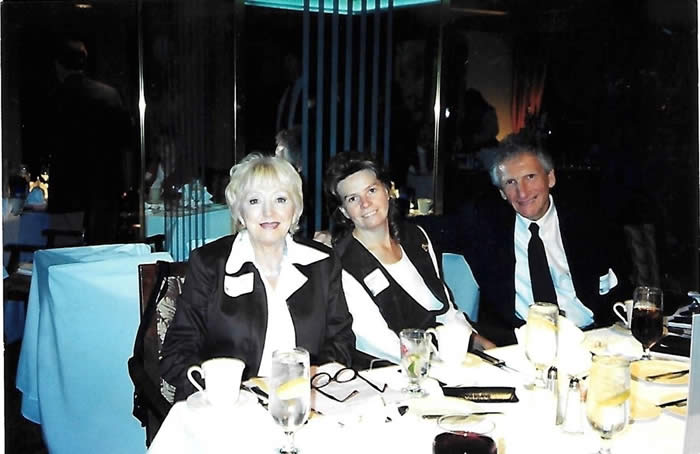 (left to right) Louise Aronow, Sylvia Mangialetto, and Ron Aronow at the 2001Annual GATS for Perfect Attendance.
Check out our page on Facebook and follow us on Twitter for up-to-the-minute information on all our latest job postings
Louise Aronow
President
louisearonow1@gmail.com

Ron Aronow

CFO

Carolyn Durham
Director of Client Services
cdurham@careerpersonnel.com

Mark Smith
Senior Staffing Manager
msmith@careerpersonnel.com

www.facebook.com/careerpersonnelaug

Address:
821 Broad Street
Augusta, Georgia 30901

Phone: (706) 722-1265
Fax: (706) 722-1659