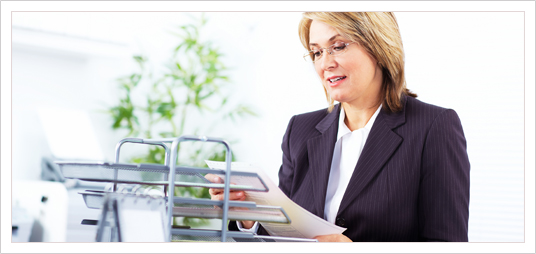 Consider all the time involved in processing your weekly payroll. Why not have Career Personnel payroll your employees? Career Personnel's payroll service includes:
• Unemployment insurance
• Workers' Compensation insurance
• Employer taxes W2 reporting
• Quarterly filings
• Paycheck processing
• Direct deposit
• Paycheck delivery
• E-Verify
Temporary and Temp-to-Hire Staffing Services:
Temporary staffing is available to fill long or short term needs. Our Temporary-to-Hire program provides you with an opportunity to evaluate employee skills on a trial-basis before making a permanent decision. Let us help you with your hiring decision before an employee is placed on your payroll!!!
If you are faced with fluctuations in production or have immediate needs for help, we have the solution and the experience to get the job done.
Temporary and Temp-to-Hire Staffing services are available for industrial, clerical, administrative, technical and professional positions.
Direct Hire
Our Direct Hire Placement services allow you to hire an employee without all the work. Career Personnel will recruit, screen, test and interview applicants, referring only the most qualified to you. If your need requires confidentiality, you may conduct your interviews in our offices.
Louise Aronow
President
louisearonow1@gmail.com

Ron Aronow

CFO

Carolyn Durham
Director of Client Services
cdurham@careerpersonnel.com

Mark Smith
Staffing Coordinator
msmith@careerpersonnel.com

Address:
821 Broad Street
Augusta, Georgia 30901

Phone: (706) 722-1265
Fax: (706) 722-1659