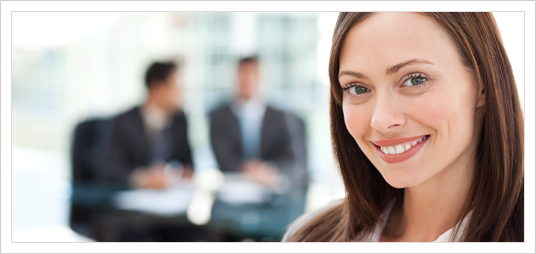 What we do for you
Your first visit begins with a personal interview. Our placement specialist will learn about you, your skills, your experience and what you are seeking in a job.
We enter your information into our completely integrated front and back office search system. We then review this information using our knowledge of local employers to match your qualifications.
What should I bring to my interview?
• One of the following State or Federal issued identification:
• Driver's License
• Military Identification
• Passport
• State Issued Identification
• One of the following:
• Social Security Card
• Birth Certificate
• CURRENT (30 days of today's date) Criminal background report from the County Sheriff's Department that matched your driver's license
• Your resume and references
Is there a fee for your service?
All fees are client paid. Our service is free to employees
Will I be tested?
Your placement specialist will let you know about testing, some of which can be done at home.
Louise Aronow
President
louisearonow1@gmail.com

Ron Aronow

CFO

Carolyn Durham
Director of Client Services
cdurham@careerpersonnel.com

Mark Smith
Staffing Coordinator
msmith@careerpersonnel.com

Heather Alegria

Staffing Coordinator

www.facebook.com/careerpersonnelaug

Address:
821 Broad Street
Augusta, Georgia 30901

Phone: (706) 722-1265
Fax: (706) 722-1659