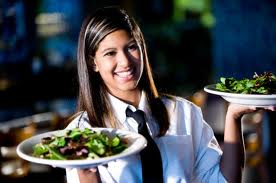 Banquet Servers
Must have neat appearance.
Must have server experience or background.
Must be professional.
Must be able to lift /carry food trays.
Must have appropriate attire (black/slacks, white/long sleeves dress shirt.)
Host/Hostess
Courteous
Professional
Very Observant
Personable
Professional
Hosting experience (preferred)
Dishwashers
Wash dishes, glasses, flatware, pots, and/or pans using dishwashers or hand.
Clean garbage cans with water or steam.
Maintain kitchen work areas, equipments, and utensils in clean orderly condition.
Place clean dishes, utensils, and cooking equipment in storage area.
Food Service Workers
We have an immediate need for School Food Service Workers. The positions are throughout Aiken County at various school locations. Positions start at $7.25 per hour and you will work 20-30 hours per week. These are temp to hire positions after 90 days.
Must be dependable, have your own transportation, be able to pass a drug screen, have a clean criminal background report, have a high school diploma or GED and be able to take a TB test.
Submit resumes to msmith@careerpersonnel.com
Call our Staffing Specialist to review your skills! (706) 722-1265 or
contact the Recruiters listed below.
Looking for a Job?
Look no further, as new job openings are received daily, we will match your skills to the best client available.
Send Resumes to:
Carolyn Durham
Darian Johnson
Mark Smith